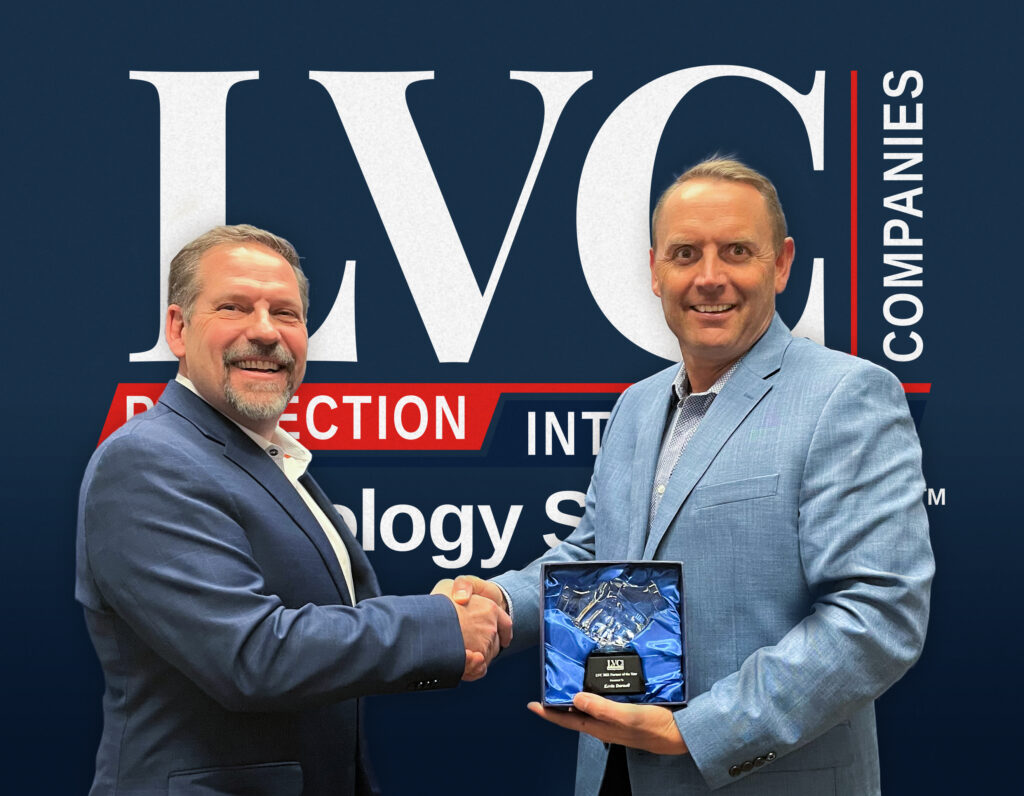 Hanwha Techwin America, a global supplier of IP and analog video surveillance solutions, has received LVC Companies' 2021 Partner of the Year Award.
"The award is given to manufacturers, suppliers and other vendors who go the extra mile in relationships, service and product quality," explained LVC President and CEO Bert Bongard. "Hanwha has excelled at supporting our unique business model with a network of sales managers, business development specialists and field engineers that collectively assist us in providing security solutions for end users in specific verticals.
"Plus, Hanwha Techwin's products offer the highest levels of performance, reliability and cost-efficiency for professional security applications," Bongard added.
"We are honored our solutions and support strategies have been recognized with this prestigious award," said Kevin Darnell, Hanwha Techwin retail business development manager. "LVC is a trusted partner, and we look forward to a long relationship filled with continued success."
Darnell accepted the award on behalf of Hanwha while visiting LVC's Minneapolis, Minn., headquarters Dec. 17, 2021.
Hanwha Techwin offers a comprehensive line of security and video surveillance solutions which include IP cameras that support up to 8K resolution, a video management system, video and audio analytics, multi-sensor technologies and device integration with a host of third-party application providers.
LVC utilizes Hanwha products in a variety of applications to protect people, property and data across a range of industries including retail, transportation, education, banking, healthcare, hospitality and more.
"Joining forces with partners who excel at support and innovation allows us to deliver cutting-edge technology, exceptional service and complete customer satisfaction across all of LVC's industry-leading fire protection, life safety, security and communications specialties," Bongard said. "We are proud to honor them with this award."