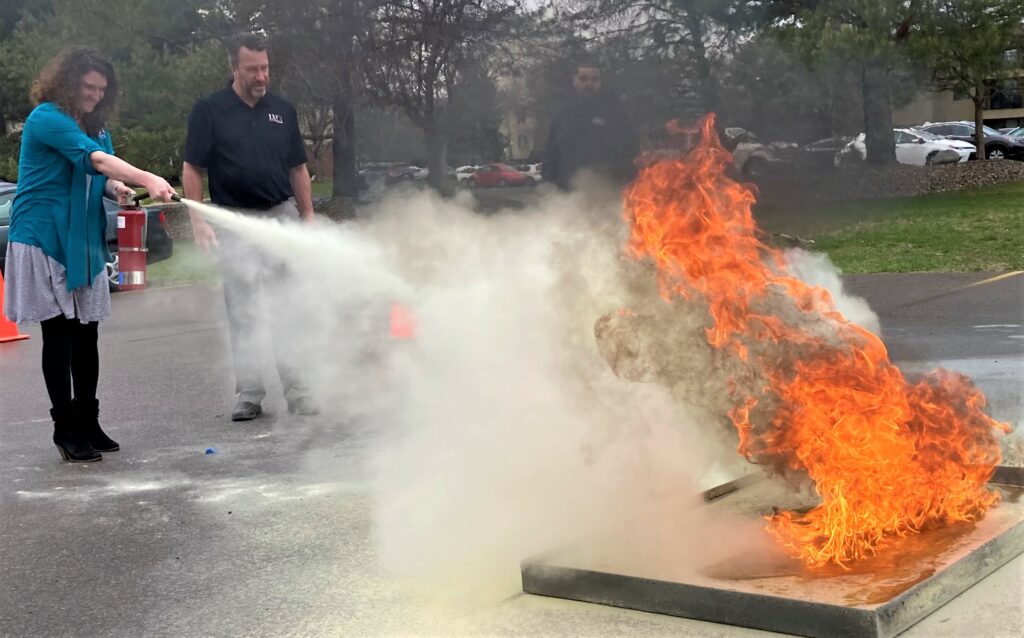 LVC Companies once again celebrated Construction Safety Week, a nationwide effort to make workers safer by increasing safety awareness and strengthening the industry's safety culture.
Observed May 2-6 this year, Construction Safety Week is an annual event designed to promote workplace safety through sharing best practices, tools and resources at jobsites and offices across the U.S.
"Creating a safe environment for our employees, customers, and other workers on our jobsites is a top priority for LVC," said LVC President and CEO Bert Bongard. Our Safety Committee—made up of office and field staff from all LVC divisions—works with management year-round to keep everyone safe on the job, increase safety awareness, and strengthen LVC's deeply ingrained safety culture.
The Safety Committee has prepared a full schedule of safety-related content and activities for Construction Safety Week. These included jobsite toolbox talks, "LVC Safety Stories" and "Reasons We Choose Safety" campaigns, family activities, hands-on portable fire extinguisher training at the Minneapolis office, social media messaging, a safety quiz with questions gathered from across LVC's divisions, and more.
"Safety is job one at LVC every day," said Bongard. "Our industry-acclaimed safety training regimen has won numerous awards—including receiving the Minnesota Safety Council's Governor's Safety Award an impressive 12 times since 2007. I'm proud to report that so far, in 2022, LVC has zero reportable safety incidents, and that's all thanks to our amazing staff."
Safety Week shines a spotlight on efforts to ensure everyone can do their best work and return home safely at the end of every shift. Organizers also ask employers and employees to consider the bond that safety forges between us all. Safety is a value, a belief and an obligation that unites people across teams, companies and the entire industry. It's a connection seen and felt between workers on the jobsite, between office, management and the trades, between companies and even between fierce competitors—who stand together to improve worker safety industry-wide.