LVC Companies Celebrates Construction Safety Week
LVC Companies is proud to participate in Construction Safety Week, a nationwide effort to make workers safer by increasing safety awareness and strengthening the industry's safety culture.
Observed May 3-7 this year, Construction Safety Week is an annual event designed to promote workplace safety through sharing best practices, tools and resources at jobsites and offices across the U.S.
"Safety is a top priority for LVC," said LVC President and CEO Bert Bongard. "Our Safety Committee works year-round to keep employees safe on the job, and they prepared a full schedule of events and activities for Construction Safety Week."
These included jobsite toolbox talks and PPE reviews, "Why I Choose Safety" and "Safety In Action" campaigns, social media messaging, and a coloring contest for employees' families. LVC also sponsored an employee safety quiz with questions gathered from across the company.
"The extra emphasis on safety is a great reminder for all of us on the importance of following policies and protocols that keep ourselves and others safe," Bongard added.
This year's Construction Safety Week theme is "Holistic Safety: Be Present. Be Focused. Be Safe."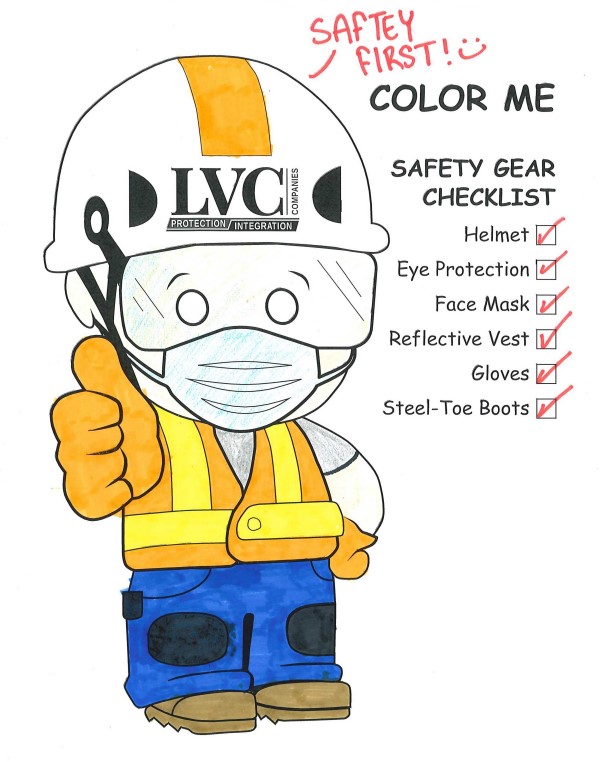 "Like other skilled trades, construction is both physically and mentally demanding—yet the mental aspect of workplace safety is easily overlooked," said LVC Safety Director Jeremy Hanzel. "When outside stresses, distractions, and the danger of being in a hurry interfere with our awareness, it puts everyone at risk. We routinely remind employees that keeping our focus on safely completing the job at hand is critical to creating a safe and productive work environment."