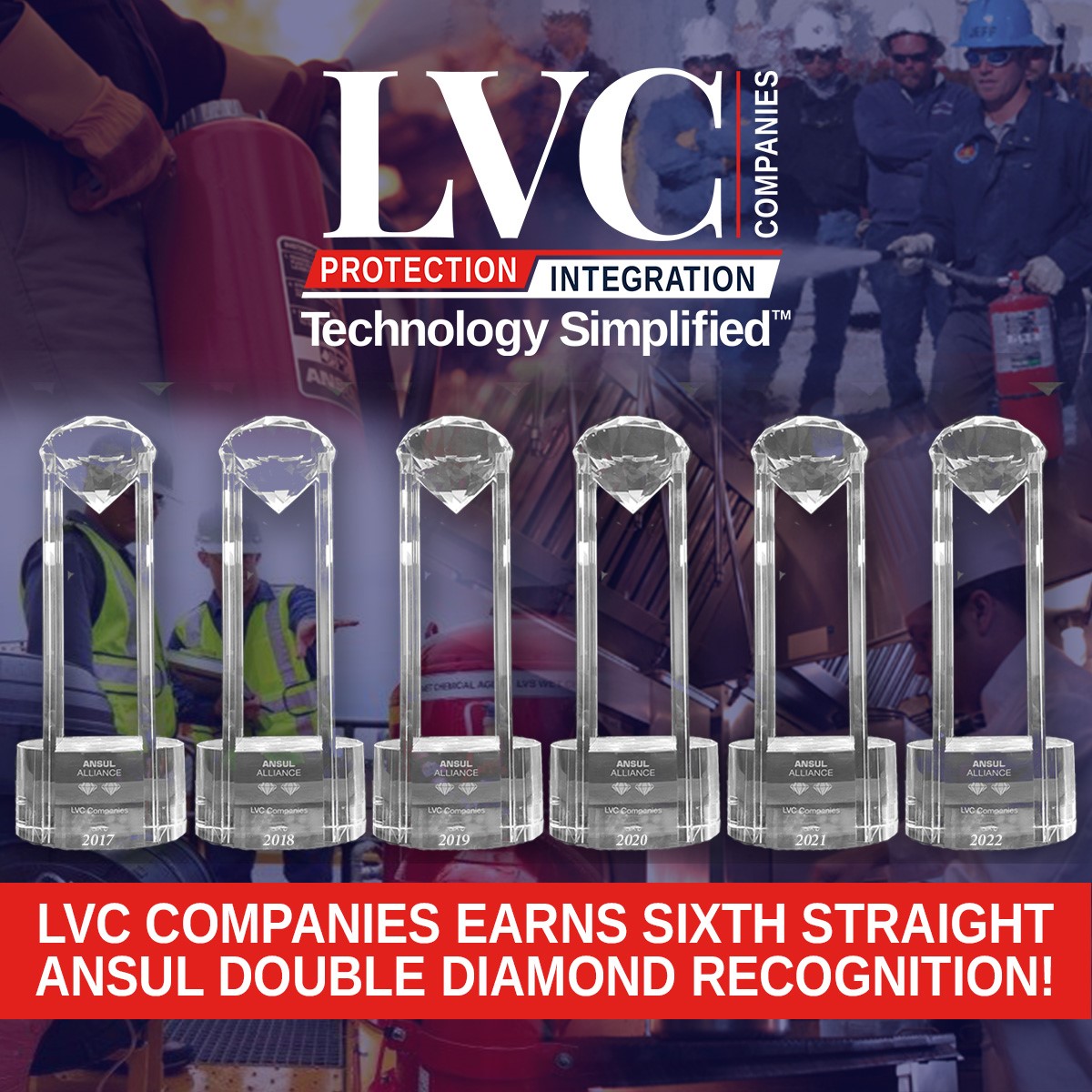 LVC Companies has earned prestigious Double Diamond Distributor honors from the ANSUL Alliance Rewards Program for the sixth consecutive year.
LVC utilizes ANSUL's lineup of special hazard fire protection products in a variety of applications, ranging from hand portables to pre-engineered restaurant, vehicle, and industrial fire suppression systems. Diamond Distributor distinctions are based on achieving goals established by ANSUL's parent company, Johnson Controls.
"Consistently earning this distinction is a testament to LVC's commitment to protect and connect customers with industry-leading fire protection, life safety, security, and communications products and services," said LVC President and CEO Bert Bongard. "We are proud to once again receive this honor, as less than 20 percent of ANSUL distributors achieve Diamond status."
"Reaching Diamond Distributor status is not easy, and we're proud to recognize and reward our top-producing ANSUL distributors for achieving this goal," explained Rick Foster, associate sales director for ANSUL's fire suppression products. LVC has met ANSUL's annual performance parameters to earn Double Diamond honors every year since 2017 and is well on its way to earning them again for 2023.
Authorized ANSUL distributors regularly attend intense product training programs where they are instructed and tested in the design, installation, and service of ANSUL fire suppression equipment. "Such rigorous training across all LVC disciplines ensures we maintain our reputation for providing cutting-edge technology, exceptional service, and complete customer satisfaction," Bongard noted.