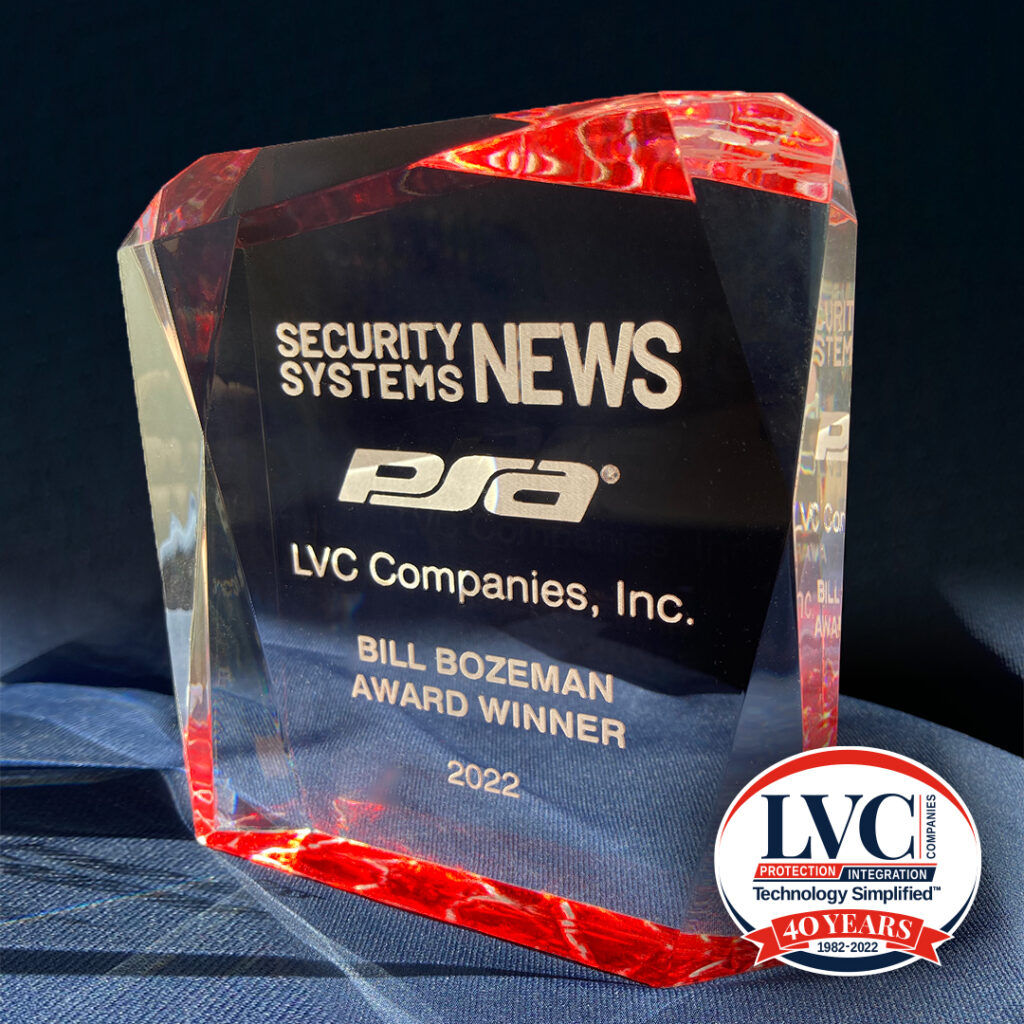 LVC Companies received top honors in the PSA Security Network and Security Systems News' (SSN) inaugural Integrator of the Year and Bill Bozeman Awards competition.
Announced at PSA Tech in Denver, the awards are designed to identify the nation's top security and audio-visual system integrators. "At PSA we have the privilege of working with the best integrators in the business," said PSA CEO Matt Barnette. "I'm continuously impressed with the quality of our members' and owners' organizations. These awards honor the exact type of integrator we have now and hope to continue to attract."
The awards are named after industry icon Bill Bozeman. "Naming the awards after Bozeman was a natural choice," said SSN editor Paul Ragusa. "In addition to giving more than 40 years to the industry with his security systems integration business, Bill led PSA as CEO for more than 20 years, helping the global consortium to grow and succeed, while also moving the industry forward through his leadership and dedication."
LVC competed in the large integrator category, which was open to integrators posting more than $25 million in annual revenue. On the financial front, judges noted LVC's impressive growth (up 12 percent since 2021 and 75 percent since 2013), diversity of security offerings and balanced revenue streams across multiple markets. But the awards took far more into consideration when comparing competitors' accomplishments.
"The awards looked at organizations holistically," said Candice Aragon, vice president of marketing and events at PSA. "While financial metrics are extremely important, I'm thrilled we also included thought leadership, industry impact, giving back to community, employee experience, and commitment to diversity."
"On behalf of my LVC family we are honored," said LVC President and CEO Bert Bongard. "I want to thank PSA, Security Systems News and most of all Bill Bozeman for setting the bar high for our industry. LVC Companies is celebrating its 40th anniversary in 2022. Over the past four decades, we have stood the test of time as a trusted partner and service provider. Our internal and external initiatives have continued to build our positive employee culture and relationships with the customers we serve. We believe that our mission, vision, and values sum up who we are, what we stand for, and why we merited consideration for this award."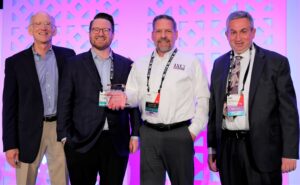 LVC's mission is to be an industry leading technology systems company, providing protection and integrated solutions for commercial, industrial, and institutional applications. "Our vision is to achieve continued growth and profitability in a responsible fashion through our strong culture of employee and customer longevity," Bongard explained. "Our commitment to excellence starts with dedicated employees, state-of-the-art technology offerings, employee training and development, while continually providing the highest level of quality, integrity, and customer service. LVC core values include quality, integrity, passion, service excellence, safety and innovation."
PSA is the world's largest systems integrator consortium made up of the most progressive security and audio-visual systems integrators in North America. Combined, PSA members boasts over 500 branch locations, employ over 13,500 industry professionals and are responsible for over $4.5 billion annually in security, fire, life safety and audio-visual installations. SSN reports business news for security installers and dealers, product distributors, central stations, engineers and architects, security consultants, and end-users.