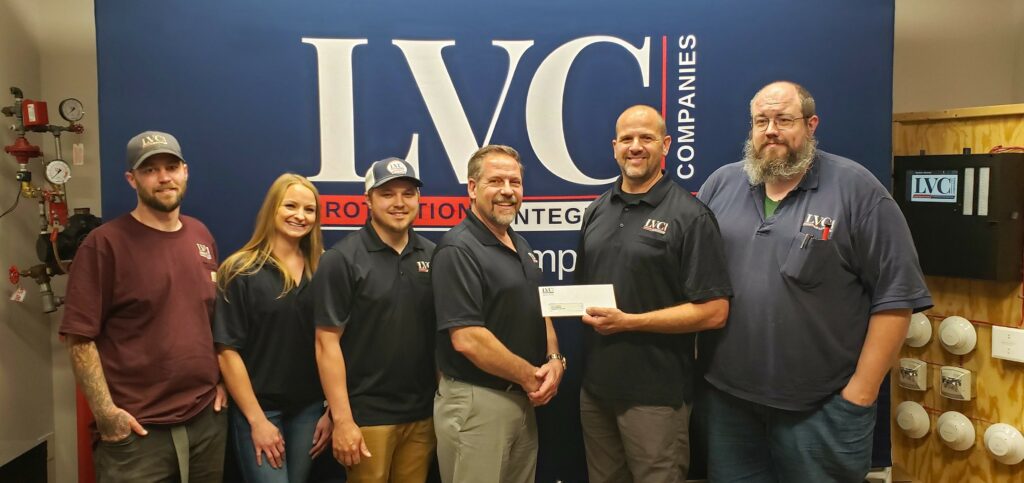 LVC Companies journeyman installer Scot Collmann has been named Minnesota Statewide Limited Energy JATC Class of 2022 Outstanding Apprentice.
"Scot proved himself as a leader and someone others can lean on when they need a hand," said JATC Statewide Training Director Dave Dressler. "Scot successfully managed all the demands of worker, student and father with calm and grace. His work ethic and quality of work were consistently exceptional. The JATC staff couldn't be any more impressed with Scot."
The limited energy apprenticeship program is a three-year apprenticeship in which participants complete 6,000 hours of on-the-job training and minimum of 400 hours of classroom instruction.
"Congratulations to Scot on achieving this award and continuing LVC's tradition of excellence in the JATC program," said LVC President and CEO Bert Bongard. "This marks the sixth time an LVC employee has claimed winner or runner-up honors in the last five years!"
In 2021, Brynn Kirtland won Outstanding Apprentice and Zach Andersen was runner-up in an extremely close competition. Bill Welch was named runner-up in 2019, while Chris Kantarowitz won in 2017 and Dan Roufs was runner-up.
"To recognize their efforts to represent themselves and LVC at the highest level, LVC proudly awards the Limited Energy JATC Apprentice of the Year $500 and the runner-up $250," Bongard noted.