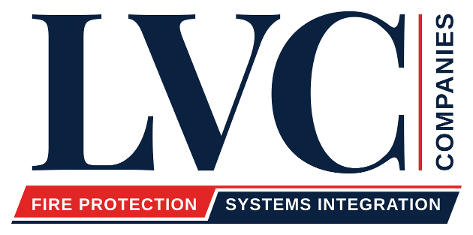 The Low Voltage Contractors name and logo has been recognized as a symbol for quality and service since 1982. In our 35-year history, LVC has experienced many exciting changes and periods of significant growth. Our success has come from visionary leadership and attracting key talent which has been instrumental in building the company LVC is today.
Low Voltage Contractors was a name that gave us the latitude to build and expand under several disciplines including fire alarm, integrated security, and structured cabling among others. In the past few years we have added services and divisions such as
Sprinkler
, Door Hardware, Industrial and Suppression. We have expanded our geographic footprint, and added strategic acquisitions. The name Low Voltage Contractors no longer accurately encompasses the full range of our services, capabilities and expertise.
CEO, Bob Hoertsch explains "We have always been a forward-thinking company that adjusts to market trends to ensure that we will provide the products and services that are vital to our valued client base now and for the future. Our company name and logo should encompass the visionary company we have always been and the diverse company we have become."
President, Bert Bongard says, "We have been successful because of our exceptional people and culture; they have been instrumental in the LVC brand we have built. Because of our growing diversity, the time has come to re-brand to something more in line with who we are today. This initiative gives us an umbrella under which we can continue to expand our products, services, and locations through our next phases of growth."
​
Effective immediately, the name and logo "Low Voltage Contractors" will be re-branded as LVC Companies, Inc. LVC's new logo and refreshed brand image communicates to both current and potential clients that we are an innovative and diverse company with a commitment to excellence for every client we serve.
https://lvcinc.com/contact-lvc-companies/industries-we-serve/